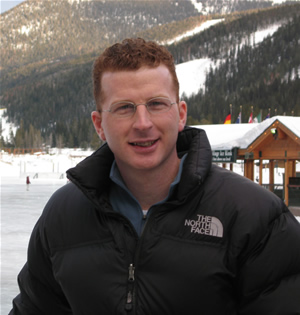 Todd Greene is the founder of The Todd Greene Agency, which was started in 2001 after consulting for years with authors, speakers, athletes and coaches. The agency is a marketing and management company that works in the area of events, endorsements and sponsorships with individuals, athletes, coaches and former players. He is also serves as President of Autograph Solutions, Inc. as solution based business that works with Colleges and University around the country to help their athletic departments handle autograph request. Todd spent eight years, both domestically and internationally, working in new business development, brand management, marketing, research and development, and advertising. He has also consulted with some of the best extreme athletes through The North Face Company. The agency is focused on four areas:
A graduate of Carson-Newman College, Todd has worked on a Masters of Communications in Advertising at the University of Tennessee and a Masters of Divinity at Southern Seminary in Louisville, Kentucky. He lectures annually at colleges and universities on leadership, marketing, entrepreneurship and personal growth.
Todd is married to Laura and has two sons, Tucker and Tate. He has worked with numerous non-profit organizations and enjoys mentoring young people who are trying to break into the business world. He is an active volunteer at Seymour First Baptist Church
Todd's outdoor experience includes seven years as a member of the National Ski Patrol where he achieved the status of Senior Patroller. As a member of the National Ski Patrol he taught a two-day course on mountaineering, CPR, Winter Emergency Care and patrolling ski skills. Todd has climbed extensively in California, Canada, Colorado, Montana, Eastern Part of the United States, Greece and Nepal. He and his family are very active in the Great Smokey Mountains National Park where Todd volunteered two years with the National Ski Patrol's Nordic Patrol. He has climbed Mt. Kilimanjaro (2005 and 2007) in Africa and Mt. Elbrus (2006) in Russia. Todd is a member of the American Alpine Club (AAC), Friends of the Great Smoky Mountains, Meeting Professionals International (MPI), Carson-Newman College Board of Trustees, member of the East Tennessee Football Foundation board and the Bijou Theater Board. In the past he has been a member of the board of the Ukrainian Ministry, Carson Newman College Business College Advisory Board. Worship Minister Search Committee for Seymour First Baptist Church and served as Associate Producer of the TV Show Anything Is Possible, featuring Hallerin Hilton Hill.
Todd currently host a one hour radio show titled "Playing on Faith." The show is a weekly feature on the Citadel Broadcasting Network in East Tennessee featured on F.M. 99.1 on Sundays.